Park Palace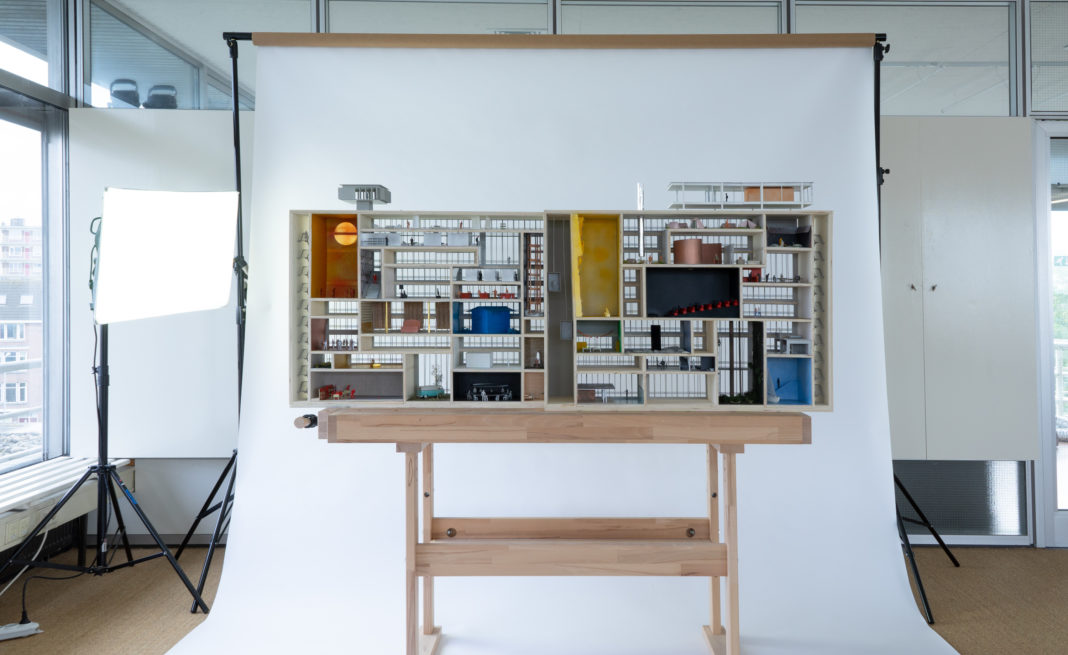 Half a century ago, the municipalities that now form Parkstad Limburg were among the most prosperous in the Netherlands. However after the closure of the coal mines, long periods of high unemployment and the steady dismantling of social facilities has led the area to be characterised by communities in decline, with low prosperity and a limited view of future development. Demolition of existing residential buildings is a natural reflex in shrinking areas. This demolition involves considerable costs, partly due to the depreciation of a buildings value that are still in their operating period. Demolition therefore also means the destruction of capital and materials. This process often leads to replacement construction, in which residential areas are rebuilt with fewer but better marketable units: terraced houses with a garden.
However, this rarefaction process can also take place by drastically reducing the number of homes without knocking down buildings. By reconfiguring the apartments within their existing blocks, radical new homes can be realised alongside new types of spaces. Park Palace proposes to expand the nature of the building by changing the zoning plan. Everything becomes possible: living, of course, but also, for example, social customs, catering, or offices. This creates a unique living-work environment in an equally unique environment. A Michelin-star restaurant on the roof; a design studio with views across the surrounding area; a 400 m2 apartment in a fast-developing region where city and landscape are fully intertwined. The ground level around the flats will be divided into gardens for the new residents, along with public shared spaces. This creates a living and living environment that residents of most other cities can only dream of.
From one hundred standard homes to twenty unique units: Park Palace offers space for a multitude of destinations, programs and users. This new typology invites new economic dynamics, in an inner world and in outdoor spaces that you cannot find anywhere else in the Netherlands.

Client

:

Atelier Rijksbouwmeester

Location

:

Parkstad Limburg

Year

:

2020

Programme

:

Mixed Use

Status

:

Under development

Team

:

Violette Schönberger, Tim Peeters, Sarah van der Giessen

Photography & Film

:

Paul Swagerman